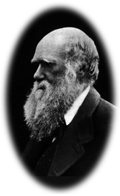 Evolutionary Social and Organizational Psychology (EVSOP) Lab

Our interest is in studying human social and organizational behaviour from an evolutionary theoretical framework to develop ideas and research questions. Members of the research group at the VU University study a variety of topics including leadership and followership, altruism and cooperation, costly signalling, intergroup reklations and sex differences in social behaviour. We use a combination of laboratory experiments, surveys and field research (visit the VU website for more information on the EVSOP lab). In the summer of 2007 we organised a conference on Evolution and Group Dynamics at the University of Kent, sponsored by EAESP and the British Academy.
There are currently projects ongoing on several topics:

· Leadership in an evolutionary context

· Competitive altruism and reputation-based cooperation

· Altruism and sexual selection

· Laughter and humour as social lubricant in groups
· Intergroup conflict and the male warrior hypothesis

To find out more about the Evolutionary Social and Organizational Psychology Lab, or for information on postgraduate opportunities (master's and PhD) or final-year projects, contact Mark Van Vugt: m.van.vugt[at]psy.vu.nl

Mark van Vugt's

publications

, including on evolutionary social psychology.