Interview on "insights from evolution for healthy businesses" ethicalsystems.org, April 2019.
Youtube talk on "Fostering environmental change through evolutionary nudges" for the HEAD foundation Sinagpore, February 2019.
A recent 2 hour podcast about the new science field of Evolutionary Psychology on YouTube by Eindbazen.nl
A recent interview on Dutch Radio 1 on our new study on leadership across various mammallian societies.
Recently we publsihed a book on the psychology of social dilemmas with Oxford University Press. (There is also a paperback version available now).
Our latest book "Gezag: De wetenschap van macht, gezag en leiderschap"is published with Arbeiderspers/Bruna. I wrote this with organizational psychologist Max Wildschut.
Sinds kort schrijf ik een weblog voor de Volkskrant VONK. De titel van mijn blog is Hoofdzaak. In deze blog bekijk en interpreteer ik actuele gebeurtenissen in de samenleving, politiek, en economie, door de (Darwinistische) bril van de evolutionaire wetenschapper.
Bij de Nederlandse verkiezingen deden we een onderzoek, in samenwerking met NRC en Psychologie Magazine, waarbij we de gezichten van de politieke leiders manipuleerden
(met PhD-student Allen Grabo)
The New Scientist (15 September 2012) featured our research on evolutionary psychology and sustainability: Let's use evolution to turn us green.
Een interview met dabglad Trouw over de evolutionaire psychologie van duurzaamheid op 30 Juli 2012 "Bedwing je oerinstinct en redt het milieu" (online). Of download het interview als pdf.
Our research on the male warrior hypothesis has attracted a lot of media interest, including from the Daily Telegraph, The Independent, the New York Daily News, and de Volksrant (January 2012)
Here is the link to a BBC podcast about our recent study showing that social laughter boosts pain tolerance (14 September 2011)
Here is a Radio 1-interview with me on the "Psychology of Dictators" (in Dutch; March 2011).
My new book (together with science journalist Anjana Ahuja) "Naturally Selected: The Evolutionary Science of Leadership (Why some people lead, why othërs follow, and why it matters)" (Profile/Harper Collins/Random House) came out in the US in January and in Canada in March 2011. It has received quite a bit of media attention so far and was on the UK, German, and Chinese international Business Book Bestsellers list. The book has been reviewed in the journals Nature, New Scientist and newspapers Daily Telegraph, and Business Week. An extract of a chapter in the book, titled "7 Steps to Become a Successful Despot" was featured in the Canadian Globe and Mail newspaper.
The Dutch version "De Natuurlijke Leider" came out in January (Bruna) and reached the Top 10 Management Books in the Netherlands.
Here is the You Tube link to the "Selected" book lecture I gave for the Royal Society of Arts in London in September 2010 and a You Tube link to a Science documentary on Spanish TV "Who is in charge (hosted by Eduard Punset) which features my work on evolutionary leadership theory.
Triumph of the Commons (Helping the world share resources), New Scientist, 2009, with practical suggestions how to use social psychology to foster environmental sustainability (based on my and other's work on social dilemmas).
Published in New Scientist, 2008
What makes a good leader, look at evolution, says Mark van Vugt
WHAT makes a good leader? Do different political, economic and social situations demand leaders with particular styles? How should we judge who is right for the job? Why are we so often disappointed with those in charge?
In the run-up to the US elections Americans will doubtless be asking such questions. They are not alone. Leadership is an issue that pervades almost every aspect of our lives, from the family and the office to our local community, national politics and beyond. No wonder the subject attracts so much attention.
Despite the seeming glut of information, however, …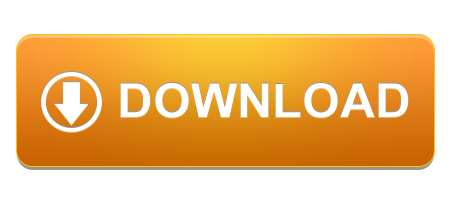 (1MB)